Europe steps up fight against terrorist financing
Created

Monday, 29 February 2016

Last modified

Monday, 29 February 2016

Favourites

1163

Europe steps up fight against terrorist financing

/index.php/site_content/item/1163-europe-steps-up-fight-against-terrorist-financing

As the financial sector grapples with the question of Britain possibly leaving the EU, there are moves within the Union to tighten laws against terrorist financing.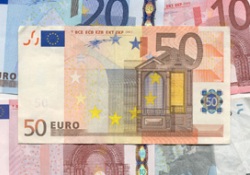 Europe steps up fight against terrorist financing
As the financial sector grapples with the question of Britain possibly leaving the EU, there are moves within the Union to tighten laws against terrorist financing.
In early February the European Commission (EC) presented an action plan that focuses on two main strands of action.
It aims to trace terrorists through financial movements and prevent them from moving funds or other assets, and seeks to disrupt the sources of revenue used by terrorist organisations by targeting their ability to raise funds.
The EC said in a press release that recent terrorist attacks in the EU and beyond demonstrate the need for a strong coordinated European response to combatting terrorism.
The Commission will propose a number of targeted amendments to the 4th Anti-Money Laundering (AML) Directive by the end of the second quarter of this year which cover these areas:
• Ensuring high levels of safeguards for financial flows from high-risk third countries.
The Commission will amend the Directive to include a list of all compulsory checks (due diligence measures) that financial institutions should carry out on financial flows from countries having strategic deficiencies in their national anti-money laundering and terrorist financing regimes. Applying the same measures in all Member States will avoid having loopholes in Europe, where terrorists could run operations through countries with lower levels of protection.
• Enhancing the powers of EU Financial Intelligence Units (FIUs) and facilitating their cooperation.
The scope of information accessible by the FIUs will be widened in line with the latest international standards.
• Centralised national bank and payment account registers or central data retrieval systems in all Member States.
The Directive will be amended to give FIUs easier and faster access to information on the holders of bank and payment accounts.
• Tackling terrorist financing risks linked to virtual currencies.
The Commission proposes to bring virtual currency exchange platforms under the scope of the AML Directive to prevent their abuse for money laundering and terrorist financing purposes. These platforms will have to apply customer due diligence controls when exchanging virtual for real currencies, ending the anonymity associated with such exchanges.
• Tackling risks linked to anonymous pre-paid instruments (e.g. pre-paid cards).
The Commission proposes to lower thresholds for identification and widening customer verification requirements. Due account will be taken of proportionality, in particular with regard to the use of these cards by financially vulnerable citizens. 
Other measures will include:
• Improving the efficiency of the EU's transposition of UN asset freezing measures.  It aims to improve the accessibility of UN listings to EU financial institutions and economic operators by the end of this year. The Commission will also assess the need for a specific EU regime for the freezing of terrorist assets.
• Criminalising money laundering. A comprehensive common definition of money laundering offences and sanctions across the EU will avoid obstacles to cross-border judicial and police cooperation to tackle money laundering.
• Limiting risks linked to cash payments. Through a legislative proposal on illicit cash movements, the Commission will extend the scope of the existing regulation to include cash shipped by freight or post and to allow authorities to act upon lower amounts of cash where there are suspicions of illicit activity.
• Assessing additional measures to track terrorism financing.  The Commission will explore the need for a complementary EU system for tracking terrorist financing, for example to cover intra-EU payments which are not captured by the EU-US Terrorism Financing Tracking Programme.
• Disrupting the sources of revenue of terrorist organisations, including the trade in cultural goods and illicit wildlife trade.
EC First Vice-President Frans Timmermans said, "We have to cut off the resources that terrorists use to carry out their heinous crimes. By detecting and disrupting the financing of terrorist networks, we can reduce their ability to travel, to buy weapons and explosives, to plot attacks and to spread hate and fear online."
The Commission said some of the measures would take effect immediately while others will be implemented in the coming months. All actions are expected to be carried out by the end of 2017. (The timescale is set out in a factsheet).
ICC Commercial Crime Services' Financial Investigation Bureau (ICC FIB), which conducts enquiries and investigations into money laundering and fraud for its members, has welcomed the action plan.
An ICC FIB spokesman said, "It seeks to achieve greater transparency, which banks need in their customers' activities and transactions should be welcomed by financial institutions."