Database Search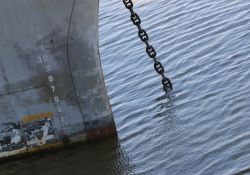 The IMB confidential database contains the details on tens of thousands of active (and non-functioning) ship owning, management and chartering companies that have come to our attention since 1981.
It also provides current information on vessels, including the latest Port State Control, Casualty and P&I details, as monitoring the recent activities of companies has proved to be a useful indication of determining their future performance.

Primarily designed as a pre-fixture due diligence tool, our database search service provides an invaluable resource for members wanting to obtain information enabling them to check out parties before committing to a trade.

It can also assist investigations into suspicious approaches from companies or individuals that may be fraudulent. In cases whereby a non-performing entity merely continues under a different name, or parties have a history of collusion, the database can often make the link and provide evidence to warn third parties.

Enhanced by the latest analytical software, the database will additionally provide information based on the nature of the crime being examined. It is regularly used by shipping companies, charterers, cargo owners and especially by the trade finance departments of international banks.