BASCAP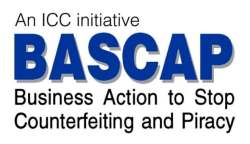 Counterfeiting and piracy are a drain on our businesses and on the global economy. It has resulted in the widespread loss of lawful employment and a massive reduction of tax revenues. The creative community is robbed of reward for effort and innovation. The incentive to invest is reduced. Consumers are increasingly being harmed by unsafe counterfeit products. All signals also point to linkages with organized crime.

Business Action to Stop Counterfeiting and Piracy (BASCAP) is a cross border initiative that connects all business sectors worldwide in the fight against counterfeiting and piracy.
Launched by the International Chamber of Commerce (ICC) it aims to support individual company and organizational efforts and amplify business messages with national governments and inter-governmental organizations in tackling the crime.
This global and united approach is vital in identifying and addressing intellectual property rights (IPR) issues more efficiently. It gives the industry a stronger voice when petitioning for greater commitments by local, national and international officials in the enforcement and protection of intellectual property rights.
BASCAP is developed in partnership with CIB, with its years of experience in working with industry to protect brand owners from the damage caused by counterfeiting.

BASCAP goals:
Increase public and political awareness and understanding of counterfeiting and piracy activities and the associated economic and social harm
Compel government action and the allocation of resources towards improved IPR enforcement
Create a culture change where intellectual property is respected and protected
For more information, visit the BASCAP website at www.bascap.com.